Cracking down on crimes before they happen | News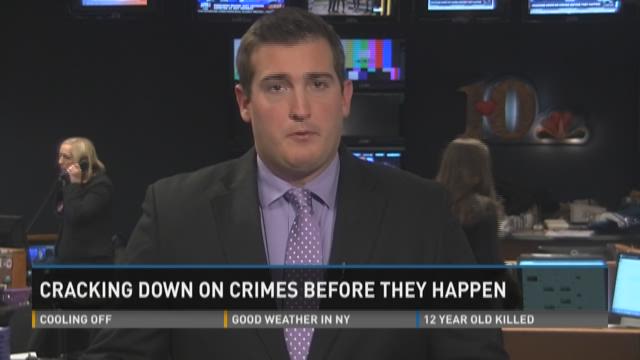 The holidays are almost here and law enforcement is offering tips for stopping some crimes before they happen.
Crimes like car thefts and home burglaries increase this time of year. Blount County deputies saw close to 100 burglaries in the last six weeks.
"Just as of last night, we had five more vehicles broken into. And we actually caught the suspect doing that and all of the vehicles broken into were all unsecured," said Sgt. Gary Perkins with BCSO.
Most of those crimes could be prevented by locking your door.
"The smash and grab days are pretty much years in the past. In my opinion 90% of the actual vehicles broken into are unsecured," said Perkins.
Shoppers are also a target.
"The first thing you need to do before you even leave the house is get prepared mentally and physically," said Martha Dooley with the Knox County Sheriff's Office.
KCSO offers tips to help keep people from breaking in.
"Make it look like somebody is at home. You need to leave lights on inside, perhaps the TV or have music on. If you have a security system, use it. Turn it on," said Dooley.
Even more advice: travel light. Don't carry too much cash and park in an area you feel safe.
"If you're carrying a purse, try to carry one of those across the body purses. That way it's next to you," said Dooley.
Over the last few years, the number of car burglaries have increased in Knox County. In October of 2012, they had 100 car burglaries. This October, it was up to 144 per month.