New Cirrus Aircraft center to be built at McGhee Tyson Airport | News
(WBIR) - A new "customer experience center" will be built next to McGhee Tyson Airport for a small airplanes manufacturer.
Tennessee Governor Bill Haslam, state and local officials, and executives from Cirrus Aircraft announced at the Blount County airport that the aircraft company will be building a "Vision Center." Governor Haslam told the crowd the new center will bring 170 jobs to the area, and represents an investment of $15 million.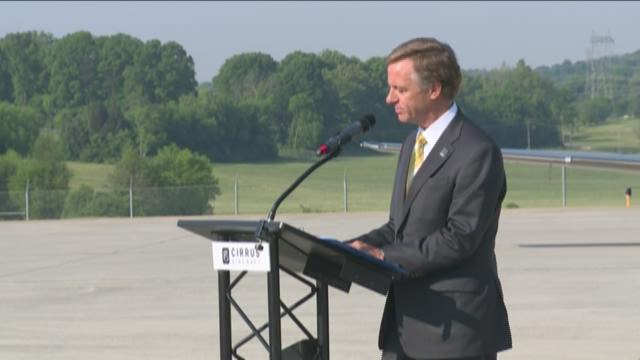 The center will become the flagship location for all Cirrus Aircraft sales, marketing and customer experience operations.
The Knoxville/Alcoa area beat out around 30 other airport location options for the center. In a release, Cirrus Aircraft notes East Tennessee's "unique airport and area amenities, favorable weather and a welcoming community" as reasons for the move.
"Tennessee has incredible resources such as Oak Ridge National Laboratory and the Arnold Engineering Development Complex that can help attract aerospace companies, and today's announcement is another significant step toward our goal of becoming the No. 1 location in the Southeast for high quality jobs," said Governor Haslam in a press release.
The new "Vision Center" will be the location for factory direct type rating training from Cirrus Aircraft, as well as a service center for a new model of airplane, and a design center that will let customers personalize their planes.