New life at Dancing Bear lodge, almost 2 years after fire | News
(WBIR-Townsend) A popular Townsend landmark opened its doors Friday for the first time since a devastating fire.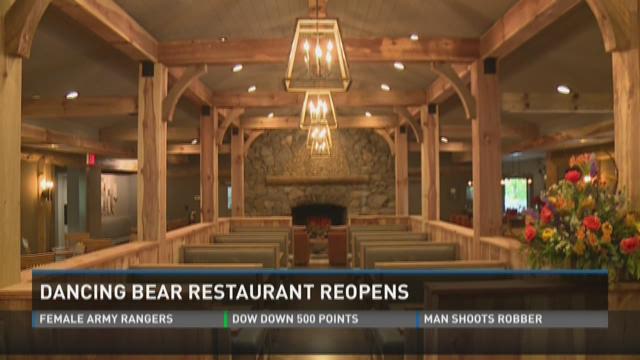 Authorities believed the fire started in the building's chimney. No one was hurt, but the building was badly damaged.
    
The owners at the time planned to rebuild, but then changed their minds.
    
New owners  purchased the lodge about a year later, and a new chapter began.
"We're so excited to be a part of Townsend again. The lodge was such a huge part of Townsend previously and the Oldhams wanted to bring back some of that old tradition and put their own new twist on it as well," said Dustin Burnette, General Manager.
They started seating customers at the restaurant at 4 pm and they're open until 10 pm. They do recommend reservations, but say walk-ins are always welcome.
    
Right now, the restaurant is open every day except Monday. This fall, they plan to be open seven days a week.
Visitors will find more than just a restaurant there, too. There's also an event center, an outdoor pavilion, and more. The general manager says it's all a part of his plan to make Dancing Bear a one stop destination.